Abasi Concepts, the guitar maker founded by Animals As Leaders guitar wizard Tosin Abasi, announced three new Abasi Larada Guitars in March of 2019, with the company website featuring specs and photos of the Larada 7 and 8 and the Larada Space T guitars but hadn't yet revealed details regarding the Larada 6, the guitar that players around the world are patiently waiting to get their hands on. Today I got a first look.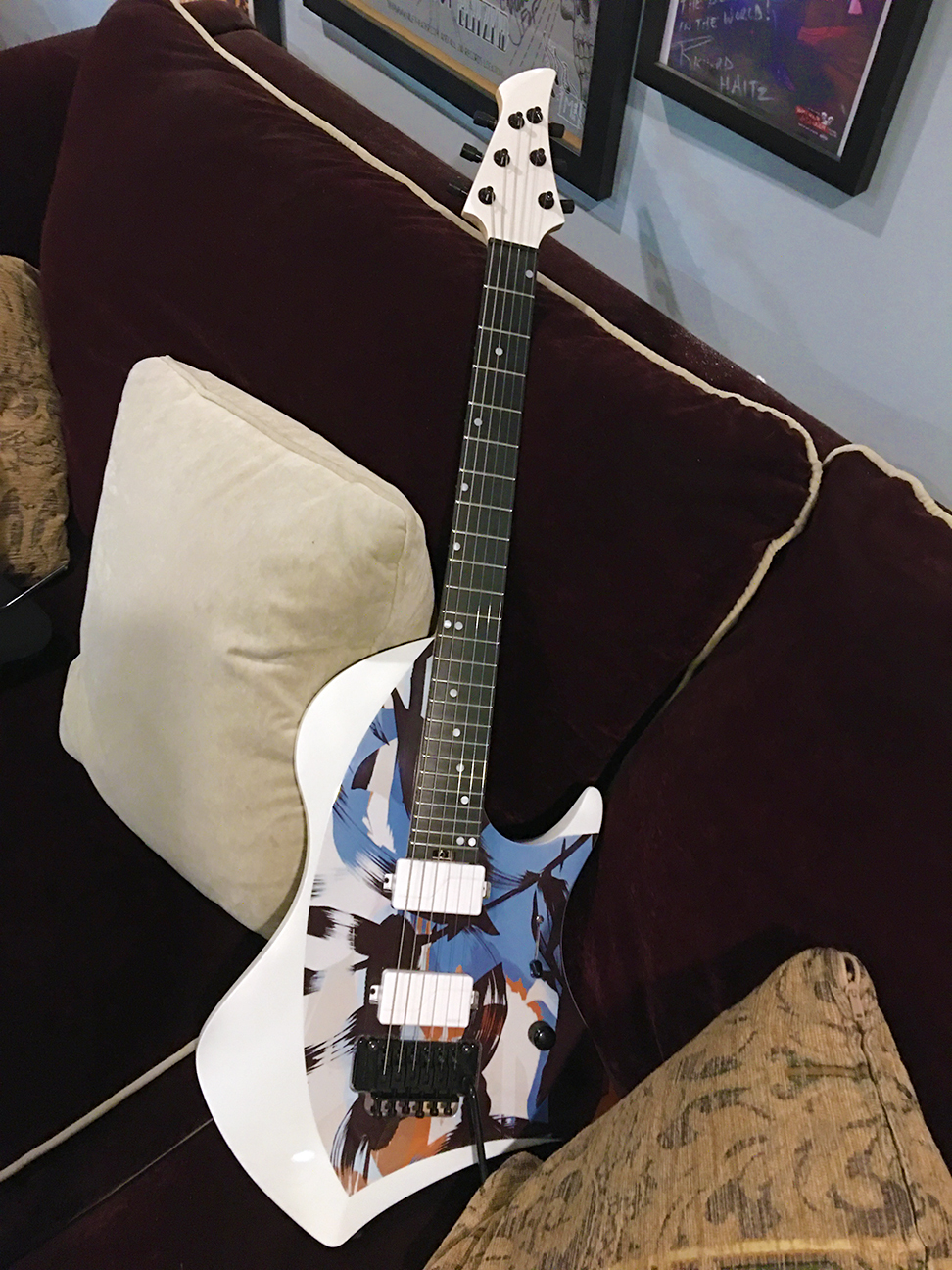 Just prior to Tosin's recent departure for the Generation Axe dates in late 2019, I ran into him at Eric's Guitar Shop in Van Nuys while having some work done on one of my instruments. Tosin was proud to share news about the forthcoming guitars.
Now, a few months later, I was getting a truss rod adjustment on my Jack Blades 1983 Hamer Scarab and Eric Chaz, owner and operator of Eric's Guitar Shop had just finished polishing up what appears to be the forthcoming Larada 6 Guitar Models from Abasi Concepts. He graciously allowed me to grab some cell phone pics to share with everyone; have a look.
One can't help but to drool over the sparkling Hipshot Griplock Tuners, and the Floyd Rose Tremolos. On different models, the finish offered a stunning match between them that really shines on the guitar body.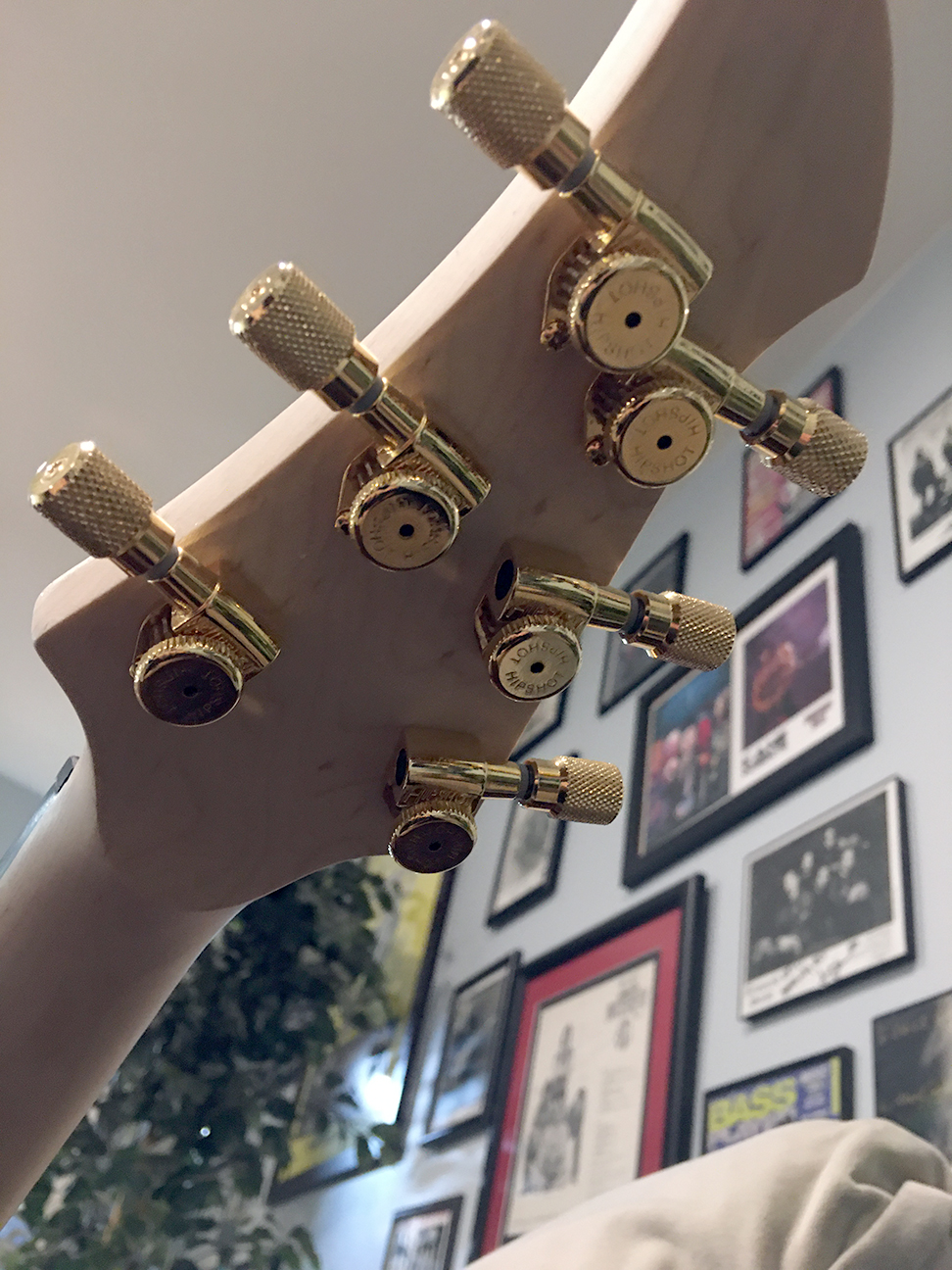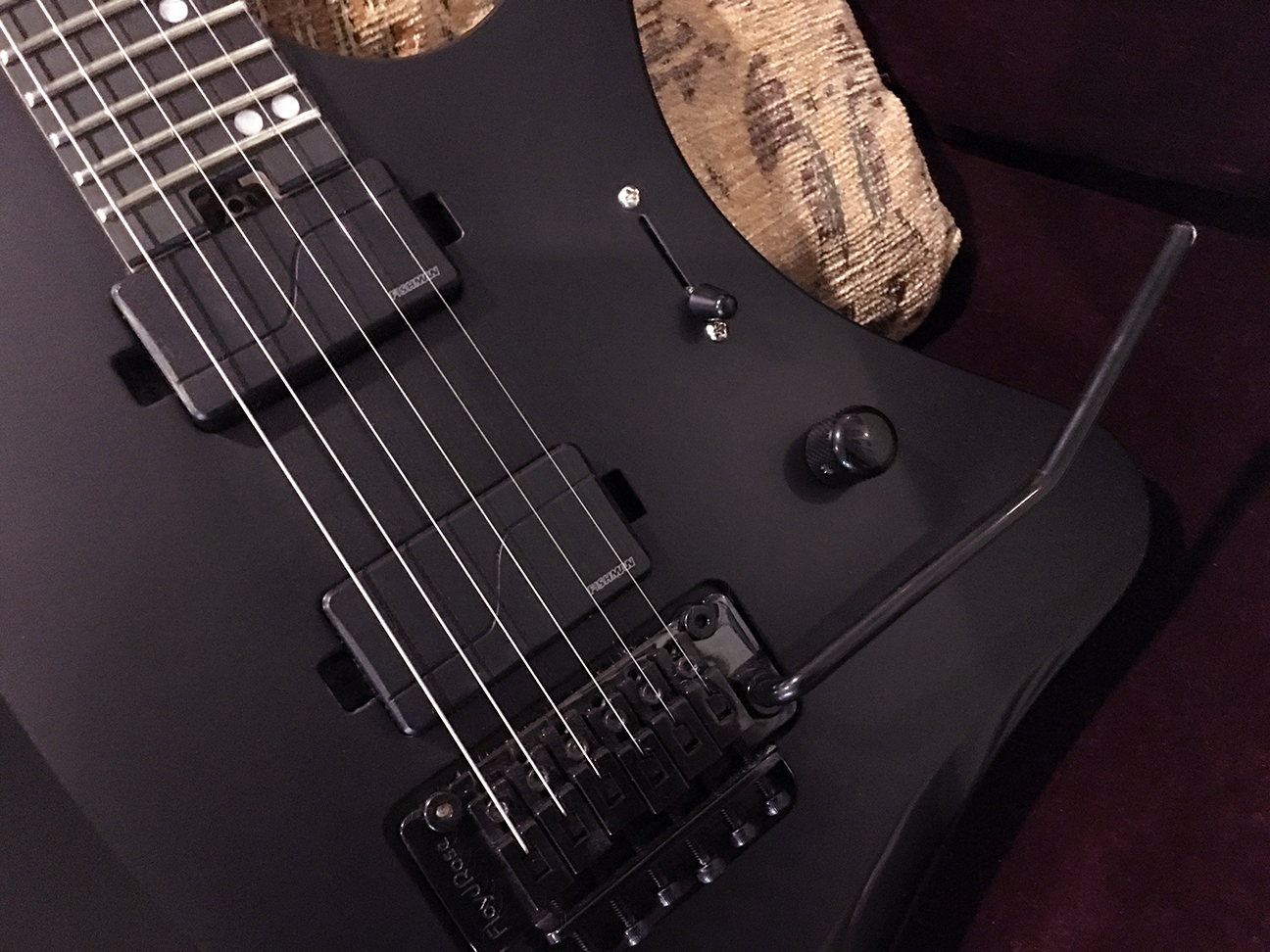 The shape is exactly what Abasi guitars are known for – a unique design that does more than fit the body when playing, it conforms to shredding, allowing for movement and control while working the neck.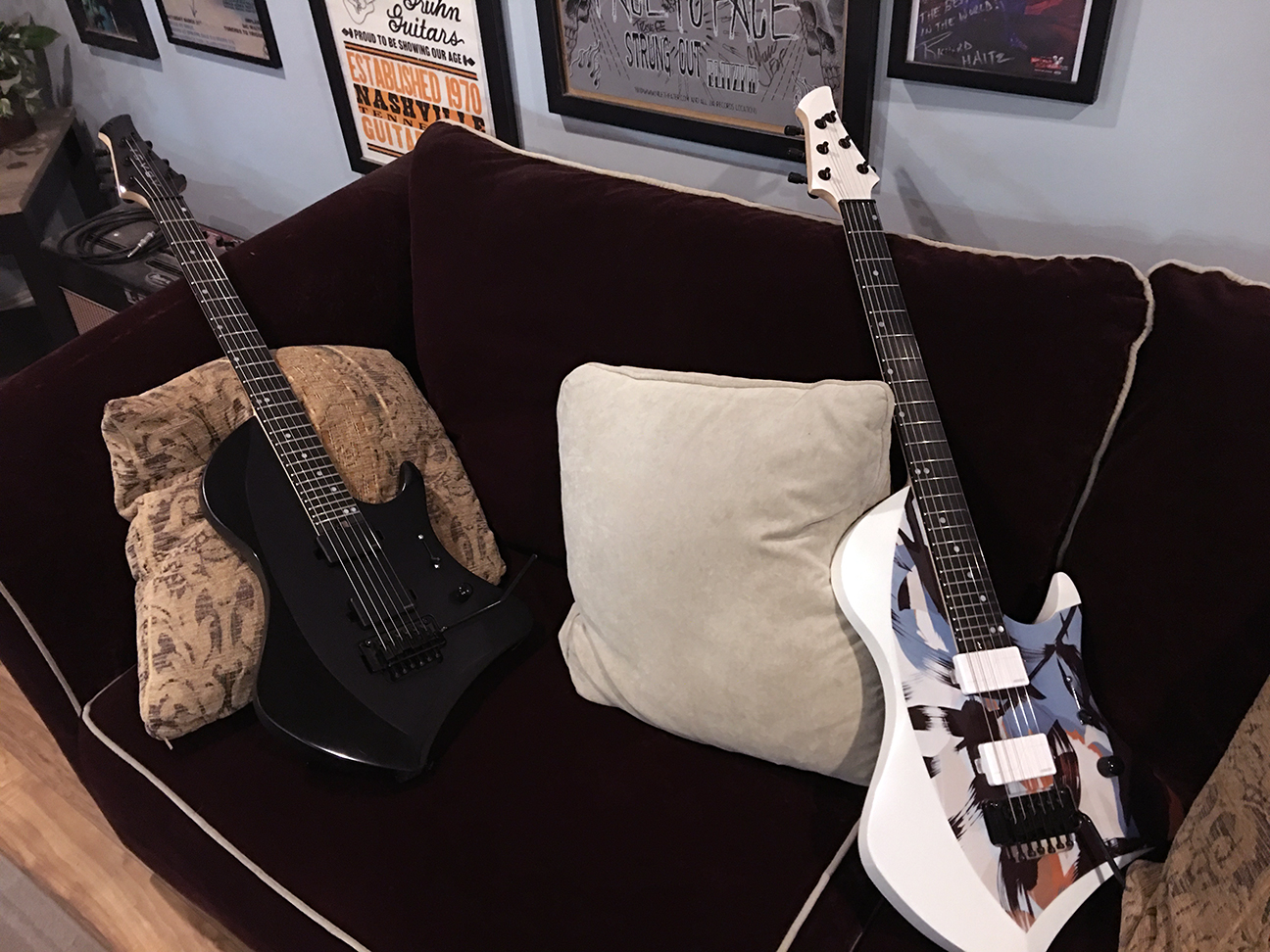 When looking down from the headstock I saw what players will be proud to showcase; the Abasi name in raised letters that reflect oncoming light and glisten as the guitar moves.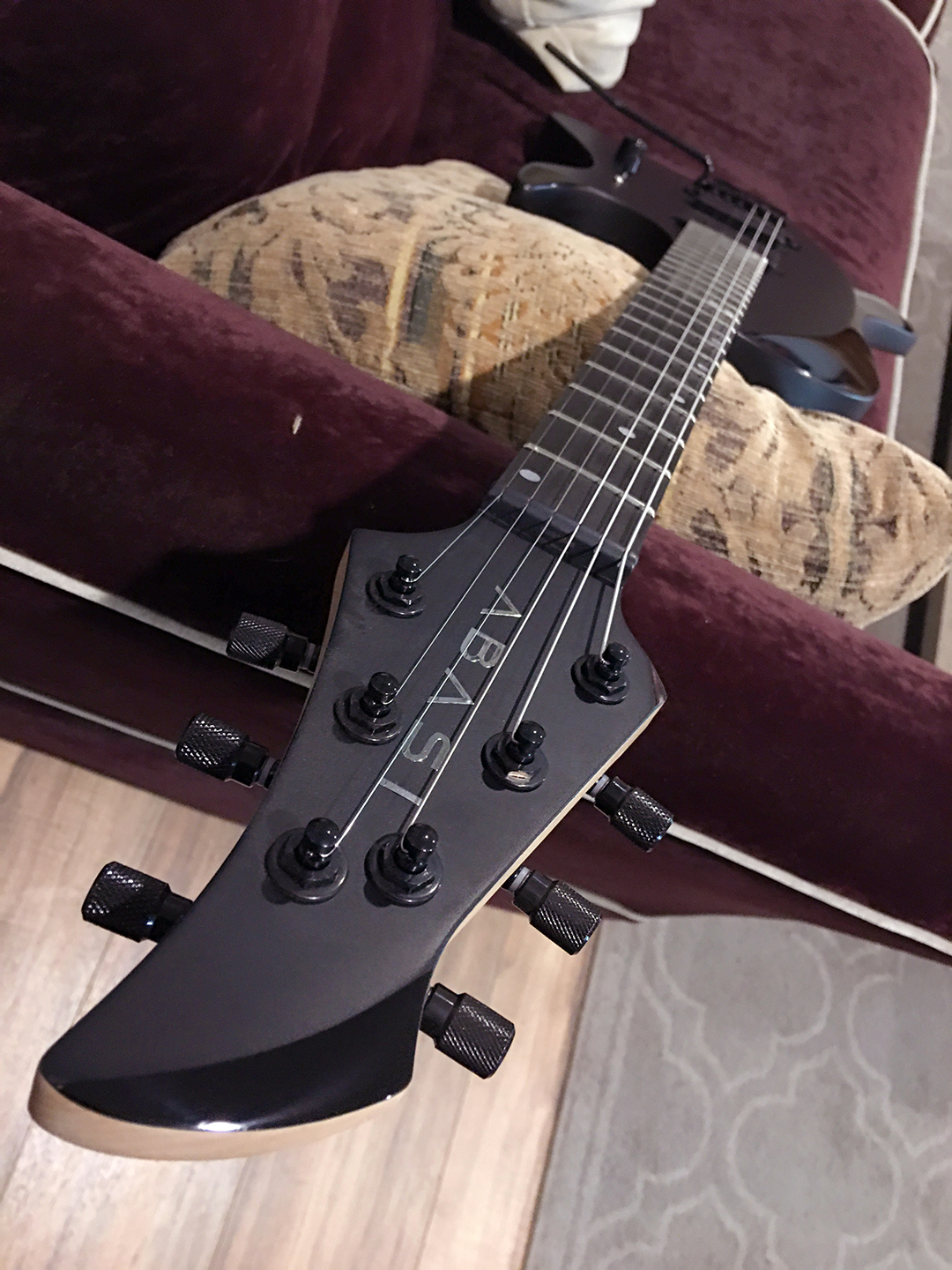 The Multi-Scale neck alters the position of the fret markers with a style and class we first saw on Abasi's guitars and maintains the signature Abasi designs that stand out and let people know from a distance, this is an Abasi Guitar.
What I didn't see on the 6-string model were the fanned frets, as seen on the 8-string unbuilt model in the photos provided. This is a joy for me, as none of my instruments are fan fretted, and playing the 6-string model without them was simply more comfortable, as I was used to that on a neck. I read it stated that the neck is a 16-inch – 21.5-inch compound radius; a 25.5-inch scale length.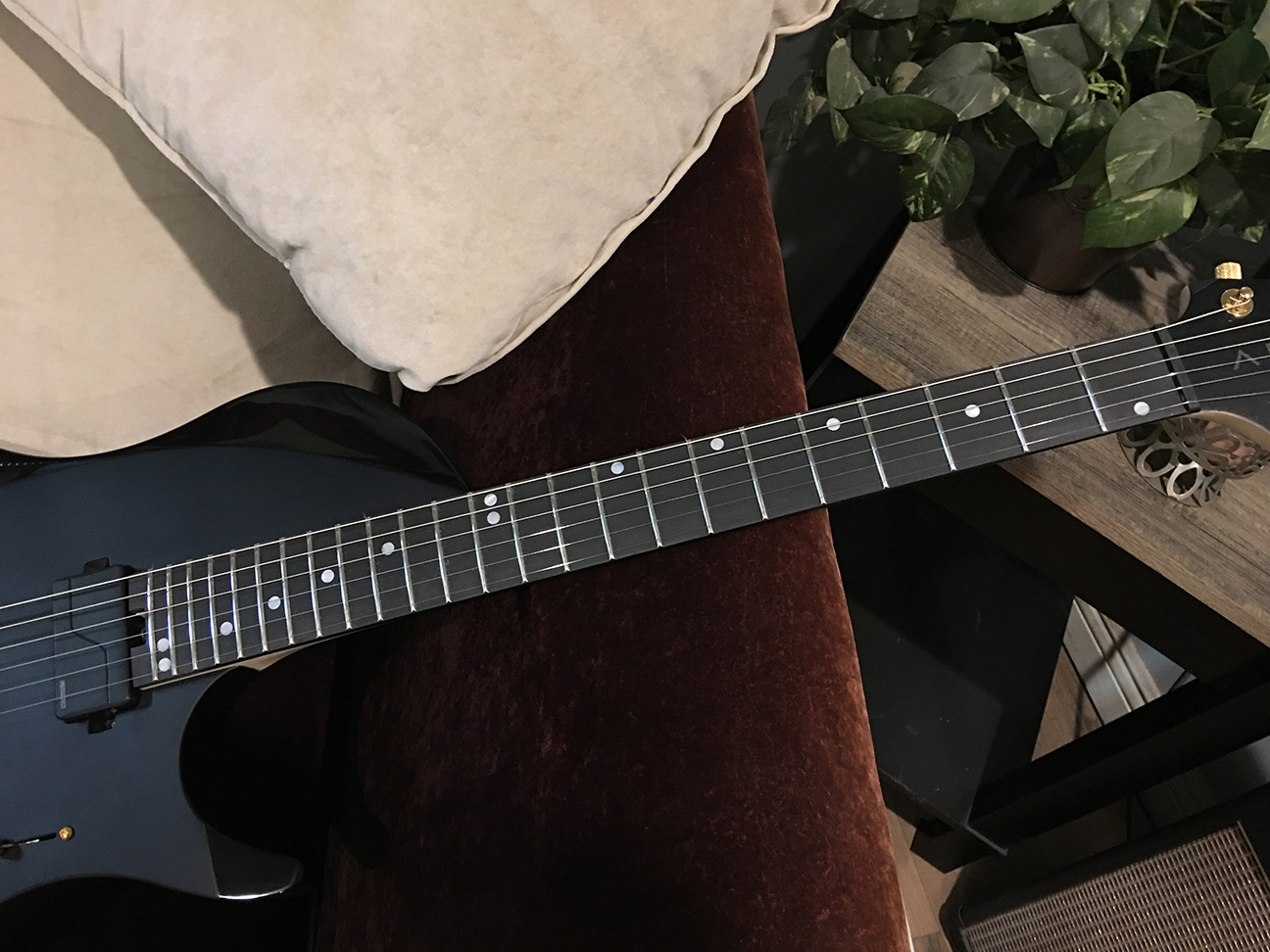 As of yet, Abasi Concepts hasn't posted pricing or photos on the website, but this is a good first look at what guitarists around the world can expect from what appears to be a magnificent forthcoming guitar from Abasi Concepts.
Keep an eye out at https://abasiguitars.com/ to find out more.